Social activist Gillian Schutte took to her Facebook page to express her view on the burning issue of race in the country.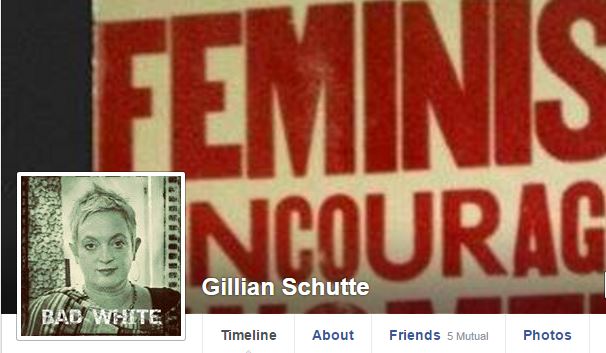 "I agree with the position of the radical Black youth of today's struggle against whiteness. Why should they point out the 'good whites' or even be cognizant of the possibility that 'not all whites are racist'," Schutte said.
Schutte says "all whites are racist by virtue of their birth into a system of privilege based on a false construct of race, thus I say all whites are racist until whiteness is defunct".
The activist said the only "race struggle" white people should be engaging in was the obliteration of the whiteness they were supposedly born into.
"The only race struggle whites should engage in is to obliterate the whiteness they are born into
… with no expectation of 'exceptionalism' or accolades for being a good white. As Noel Ignatiev has written – the point is not to interpret whiteness but to abolish it. Why should the neurosis of whiteness become a black person's problem?"
She claimed racism was found in what people did not do, thus, "the blank spaces of inaction [allegedly by "good whites"] is where the truth is found".
"What use are good whites anyway, when 22 years later nothing much has changed for the majority of black people in SA? What did the good white syndrome do to change the systemic nature of racism? Good whites will even learn the words to struggle songs and
toyi toyi
next to the oppressed – but will they give up their positions for the sake of transformation?"
As usual, she received a serious tongue lashing from some of her Facebook followers.
Azaad Hayat argued: "So, in the same vein of your broadening the parameters of the definition of being racist, all Jews in Israel are Zionists by virtue of their benefiting from the status quo. All the silent non-Nazi Germans were, similarly, Nazis during that horrendous reign…….and on and on we can go generalising and placing people into large, little categories. You are very adept at promoting racism."
Schutte responded: "Yes absolutely … no self-respecting Jew should have anything to do with Israel. Americans should be much more defiant against the use of drones and heinous US foreign policy too."
Schutte made international headlines after exposing
Judge Mabel Jansen's views on black people
being rapists last month. Jansen came under fire for saying rape was part of "black men's culture". She made the comments in a private conversation with Schutte' who is a liberal journalist and filmmaker.