The Prime Minister of Finland, Juha Sipila, has said he is willing to open his home to refugees. Moved by the plight of Syrian migrants, Sipila told national broadcaster
YLE t
hat his private residence in Kempele, in the north of the country, is not being used at the moment and could be available to house asylum seekers from the start of next year.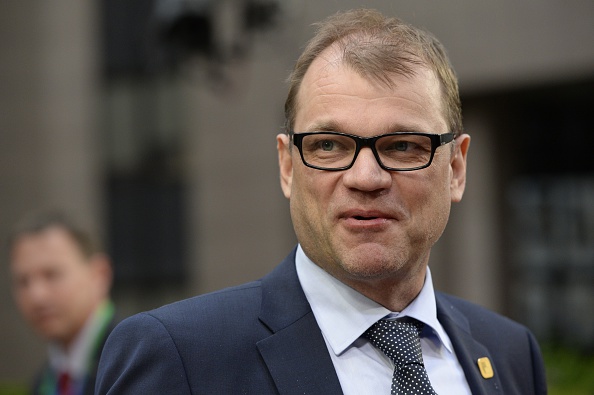 "We should all look in the mirror and ask ourselves how we can help ... My house is not being used much at the moment. My family lives in Sipoo [east of Helsinki] and the prime minister's residence is located in Kesaranta," said Sipila. The prime minister also called on other citizens, churches and voluntary organisations in the country of five million inhabitants to open their facilities to asylum seekers.
As well as publicly declaring his personal commitment to providing
support to those in need
, the Finnish Prime Minister said that he hoped Finland could lead by example, after doubling its estimate for the number of asylum seekers to 30,000.
He added that an EU plan to shelter 120,000 refugees arriving in Greece, Italy and Hungary in other countries in the EU should be voluntary. His statements come ahead of European Commission President Jean-Claude Juncker's 'State of the Union' address when he will reveal new plans to redistribute refugees among EU member states.
It has been suggested that British Prime Minister David Cameron should indeed follow his Finnish counterpart's noble example. As Prime Minister, Cameron has access to a 10-bedroom country house retreat that backs onto a 10,000-acre estate in Buckinghamshire, which is used by Prime Ministers to host world leaders.
The
Prime Minister was heavily criticised
for his earlier comments that "taking more and more refugees" is not the answer to the problem. Following the shocking image of Aylan Kurdi, whose lifeless body was washed up on a beach, Cameron responded to the public outcry by making a u-turn over the migrant issue. He said in a statement: "Britain will act with our head and our heart, providing refuge for those in need while working on long term solutions to this crisis."
As the world responds to the growing crisis, more than 2,000 migrants arrived in the German city of Munich to cheers, after they were allowed to leave Hungary and cross through
Austria
. As several trains pulled into Munich, each carrying about 450 migrants, many of them children, locals welcomed them with spontaneous applause. As the refugees made their way through the terminal many Germans presented toys to the children.
The mass migration to Germany comes after Hungary relaxed its attempts to stop the progress of migrants. Germany provided refuge to 104,460 migrants in August alone, and is expected to take in a total of 800,000 this year. Germany's Chancellor, Angela Merkel, has said her country will be setting no limit to the number of people who could seek asylum there. "As a strong, economically healthy country, we have the strength to do what is necessary," she said.