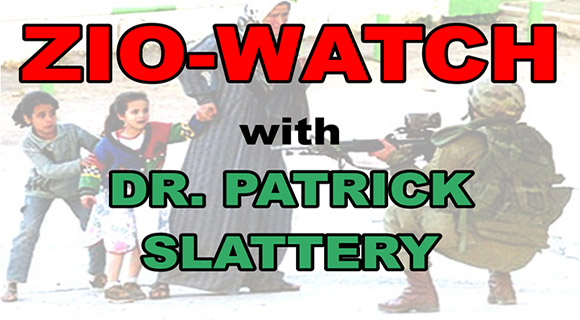 Dr. Patrick Slattery's News Roundup
A service of DavidDuke.com
The Daily Mail

Europe 'gives Greece ANOTHER £2billion' to prevent banks closing as Tsipras snubs Brussels talks to 'make a deal with Putin'


It is European Central Bank's second intervention in three days, having earlier agreed to make almost £1bn available
Lifeline came as Greek banking officials insisted they had 'no financing problems' despite withdrawals by savers, with around £1bn being taken out yesterday alone
Greek Prime Minister Alexis Tsipras warns that his country's exit from the eurozone 'would be an irreversible step'
Emergency meeting of EU leaders called for Monday after crisis talks to stop Greece leaving single currency failed
Russia says it is willing to consider giving financial help to Athens to protect its 'investment projects and trade'
Mr Tsipras has called Russia 'one of Greece's most important partners'
Chancellor George Osborne says Britain is 'prepared for the worst' as Greek crisis reaches the 'eleventh hour'
EU president Donald Tusk delivered ultimatum to Greece yesterday: 'Accept an offer or default'
Click here for the full story
From PressTV
Israel wages major bid to ward off BDS boycott campaign


As the global anti-Israel protest campaign Boycott, Divestment and Sanctions (BDS) movement gains momentum, the Israeli regime has launched a major bid against the movement and its threat of economic sanctions targeting Israel.
Even Israeli opposition leaders recently joined the regime's Prime Minister Benjamin Netanyahu in waging diplomatic and economic war against the BDS, a growing coalition of Palestinian and international institutions and groups that Tel Aviv claims is "inherently anti-Semitic" and bent on its termination, the US-based Defense News reported Friday.
According to the report, even Israeli military firms, led by Elbit Systems, are bracing for international protests against their products, trade partners and subsidiaries as Tel Aviv struggles with its push to undermine the movement and its anti-Israeli boycott campaign.
BDS has already claimed credit for prompting Barclays Bank and Norway's pension fund to divest from Elbit stocks as wells as cancelling a small research satellite project with an Elbit subsidiary in Brazil and for causing disruptions at three Elbit factories or subsidiary facilities in Europe.
To mark the anniversary of last summer's Israeli military onslaught on the besieged Gaza Strip, the movement is calling for a mass protest rally on July 6 at UAV Engines, an Elbit subsidiary near the British city of Birmingham.
Click here for the full story
From PressTV

Palestinian group claims responsibility for attack on Israeli settlers





A Palestinian group purportedly linked to the military wing of Hamas resistance movement has taken responsibility for a shooting attack on two Israeli men in the occupied West Bank, in which one died and another sustained gunshot wounds.
The group, calling itself the Marwan Kawasme and Amer Abu Aysha Squad and claiming affiliation with Ezzedine al-Qassam Brigades, said in a statement on Friday that it was behind the attack near the illegal settlement of Dolev, located 27 kilometers (17 miles) northwest of al-Quds (Jerusalem), earlier in the day, Ma'an news agency reported.
The statement added that Palestinian fighters had been closely watching over the area, and carried out the ambush on the settlers' car after ascertaining that the occupants were Israeli citizens.
The group further said that the fighters returned to their bases following the shooting, and that the operation was in memory of Kawasme and Abu Aysha, whom Israeli military forces gunned down in al-Khalil (Hebron) last September on alleged charges of the abduction and murder of three Israeli teenagers.
The Ezzedine al-Qassam Brigades has not made any comments on the shooting and the group's assertions.

Israeli police are seen at the site of a shooting attack near the illegal Dolev settlement in the occupied West Bank, June 19, 2015. (© AFP)Click here for the full story
From Russia Today

​World no closer to Cold War-style nuclear standoff, Putin tells global media chiefs

Published time: June 20, 2015 11:25




(A combination photo shows the Yars land-based mobile missile system and the Abrams tank. (RIA Novosti/Vadim Savitskii; Reuters/Kacper Pempel))

Russia's deployment of 40 additional nuclear ballistic missiles in response to the US military buildup in Europe doesn't mean the world is at greater risk of a nuclear war, President Vladimir Putin told the heads of global news agencies.
The Russian head of state held a late-night meeting with top executives from 12 foreign news agencies on the sidelines of the St. Petersburg International Economic Forum. Most of the event was held behind closed doors and not recorded.
The extra deployment is necessary to protect Russia and is a response to a growing threat from the West, Putin explained as EFE, a Spanish news agency, later quoted him as saying. Pentagon is reportedly considering placing additional American heavy weapons, including artillery, in Europe. Washington says it is needed to protect its NATO allies from an aggressive Russia.
"Russia is not an aggressor and does not favor increasing the level of tension… but is obliged to respond to Western actions targeting Moscow," EFE cited Putin as saying, without using direct quotes. The meeting was apparently held under so-called Chatham House rules, where participants' comments cannot be reported directly without their express permission.
Click here for the full story
From The Times of Israel

German Jewish head to Protestants: Condemn Martin Luther's anti-Semitism

Founder of Protestant Reformation 500 years ago called to burn down synagogues and drive Jews from their homes

BY JTA June 18, 2015, 5:42 pm


Josef Schuster, President of the Central Council of Jews in Germany, attends a press conference following his election in Frankfurt am Main, central Germany, on November 30, 2014. (photo credit: AFP PHOTO / DANIEL ROLAND)


BERLIN — Germany's top Jewish leader urged Protestants to confront and condemn anti-Jewish teachings of Martin Luther, who began the Protestant Reformation.
Speaking at a conference in Berlin last week, Josef Schuster, head of the Central Council of Jews in Germany, said he hopes for a clear sign from the Protestant Church condemning Luther's anti-Jewish writings, ahead of the 500th anniversary of the Reformation in 2017.

Luther's statements on Jews were "not at all acceptable," the Jüdische Allgemeine weekly quoted Schuster as saying at the June 10 conference titled "Reformer, heretic, enemy of the Jews – Jewish perspectives on Martin Luther," which was organized by the Central Council and the Evangelical Academy.
In his voluminous 1543 text "On the Jews and their Lies," Luther called Jews a "base" people and urged faithful Protestants to burn down synagogues and drive Jews from their homes. Luther was responsible for regulations barring Jews from working or living in his region.


Click here for the full story
From The Times of Israel

Netanyahu said to deny US request to disavow Oren op-ed

PM tells US Ambassador Dan Shapiro he won't discuss MK's opinion piece; Likud No. 2 denies ex-envoy's claims US left Israel high and dry

BY JUDAH ARI GROSS June 18, 2015, 4:42 pm


Michael Oren with Prime Minister Benjamin Netanyahu and US Ambassador Dan Shapiro in Jerusalem during President Barack Obama's visit to Israel in March 2013 (Facebook)


Prime Minister Benjamin Netanyahu rejected an American request to publicly distance himself from the criticism aimed at the White House by former ambassador Michael Oren, according to an Israeli newspaper.
Oren, now a member of the Knesset with the Kulanu party, wrote an opinion piece published in the Wall Street Journal on Monday accusing US President Barack Obama of intentionally abandoning Israel.

The op-ed has drawn unhappy reactions from the US, including an angry phone call from US Ambassador to Israel Dan Shapiro to Netanyahu, asking the prime minister to renounce Oren's ideas in a public statement, according to a report in Haaretz Thursday.
Netanyahu refused Shapiro's request and said he had no intention of publicly addressing the piece, an anonymous source told the newspaper.
The prime minister said Oren was no longer a public official but a politician belonging to another party and therefore he saw no reason he should intervene, Israel's Army Radio reported, citing a statement from Netanyahu's office.
Click here for the full story
The Independent

Russia warns Sweden it will face military action if it joins Nato







Russian ambassador says they would "resort to a response of the military kind and re-orientate our troops and missiles"
ZACHARY DAVIES BOREN


Friday 19 June 2015




Russia would take military "countermeasures" if Sweden were to join Nato, according to the Russian ambassodor.

In an interview with Swedish newspaper Dagens Nyheter, Viktor Tatarinstev warned against joining the Nato alliance, saying there would be "consequences".
Decrying what he called an "aggressive propaganda campaign" by the media, Tatarinstev stressed that "Sweden is not a target for our armed troops".
But with a recent surge of Swedish support for joining Nato, the ambassador said: "If it happens, there will be counter measures.
"Putin pointed out that there will be consequences, that Russia will have to resort to a response of the military kind and re-orientate our troops and missiles.
"The country that joins Nato needs to be aware of the risks it is exposing itself to."
Click here for the full story




From Ynet News

Tel Aviv mayor mulls run in Labor primaries

Ron Huldai announces that he is considering 'tough decision' after 17 years as mayor of Tel Aviv; 'I'm not going to gamble and jump just because I feel like it.' Tel Aviv mayor of 17 years, Ron Huldai, announced Saturday morning that he's considering running a campaign to replace party leader Isaac Herzog in primaries to take place in May, 2016.
Huldai said that the decision was a difficult one after so long as Tel Aviv's mayor, but according to the popular politician, "I've had many calls from every direction and they tell me that I need to raise my hand. I've heard this and I'm considering and checking the subject."
Click here for the full story
From Ynet News

Brazil arrests Israeli suspect in killing of Palestinian

Yehoshuah Elizor accused of murding Palestinian with M-16 rifle in 2004 escaped Israel and moved from Germany to Brazil. Brazil police announced Thursday that former Itamar resident and suspect in the murder of a Palestinian in 2004, Yehoshuah Elizor (44), was arrested in coordination with Interpol after more than a decade of searching for the suspect.
Local news organizations reported that Elizor was arrested in Sao Paulo where federal courts will discuss his extradition in alignment with an extradition agreement signed with Israel in 2009.
Click here for the full story
From The Times of Israel

Saudis said set to build 16 nuclear reactors with Russian help

As deadline for world powers' deal with Tehran nears, Riyadh and Moscow reach pact on nuclear power cooperation

BY TAMAR PILEGGI June 19, 2015, 6:34 pm


Russia's President Vladimir Putin (r) shakes hands with Saudi Arabia's Ambassador to Russia Abdulrahman Al-Rassi after signing a nuclear power cooperation deal on June 18, 2015. (Screen shot: YouTube)


Saudi Arabia and Russia reached an agreement on Friday under which Riydah is reportedly to build up to 16 nuclear reactors under Moscow's supervision, further bolstering ties between the two countries days ahead of the deadline for nuclear talks between Iran and six world powers.
According to Saudi owned al-Arabiaya TV, the agreement, which provides for the "peaceful use of nuclear technology," was signed at a meeting between Russian President Vladimir Putin and Saudi Deputy Crown Prince Mohammed bin Salman at an economic forum in St. Petersburg. The Saudi report, which cited unnamed sources, was not immediately confirmed.

While the details of the nuclear energy cooperation pact were not immediately made public, Reuters reported joint projects in the future may include the construction of nuclear power reactors, Moscow-backed services in nuclear fuel cycling for nuclear power stations, and research reactor facilities.
Saudi Arabia, which has no industrial nuclear power plants, has recently increased efforts to forge new regional alliances and pursue nuclear capabilities in part to ward off a perceived threat from Iran.
The Saudi TV report quoted the Saudi ambassador to Russia Abdulrahman Al-Rassi as saying that Moscow plays an "important" role in implementing a United Nations Security Council call to "maintain stability and security in the world" — apparently a reference to a UN resolution urging the withdrawal of the Iranian-backed Houthi militias from Yemen.
Click here for the full story
David Duke