WASHINGTON, Feb 12 (Reuters) - FBI Director James Comey on Thursday called for a conversation about race in the United States that extends beyond law enforcement.
Speaking at Georgetown University, Comey said the United States is at a crossroads following incidents involving white police officers fatally shooting unarmed black men in 2014. He said racial bias exists in all areas of American society.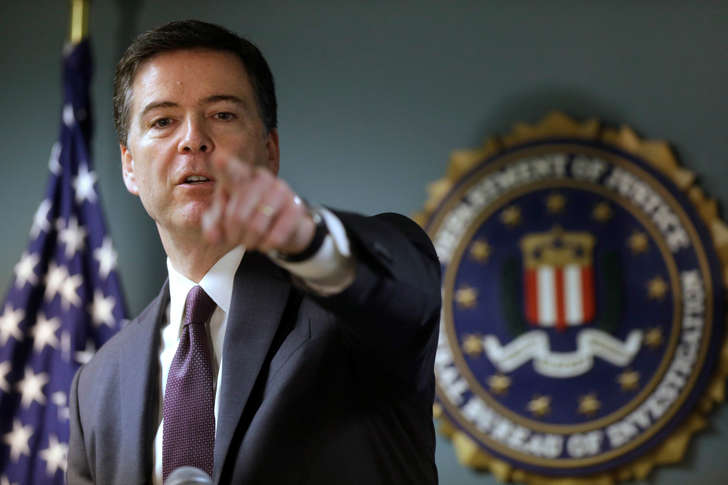 "Debating the nature of policing is very important but I worry that it has become an excuse at times to avoid doing something harder," Comey said.
He called for a national debate about real and perceived racial biases both inside and outside law enforcement.
Comey said racial bias is not an epidemic in law enforcement any more than it is in academia or the arts and quoted from a song in the musical "Avenue Q" titled "Everyone's a Little Bit Racist."
Comey's speech marked the first time in recent history that an FBI director has specifically addressed the issue of race, an FBI spokesman said.
U.S. President Barack Obama's response to the deaths of unarmed black men at the hands of police in Ferguson, Missouri, and New York City has been more narrowed. Rather than calling for a national conversation about race, he commissioned a task force to review local police practices and develop community policing strategies.
Comey said he was not letting law enforcement off the hook.
He called for local law enforcement agencies to begin mandating data collection on shooting deaths by police broken down by demographics.
Currently, local police report fatal shootings to the FBI on a voluntary basis, which Comey said invalidates the data.
"Without complete and accurate data, we are left with ideological thunderbolts," he said. "And that helps sparks unrest and distress and does not help us get better."
The FBI investigated the death of unarmed teen Michael Brown by police officer Darren Wilson in Ferguson, Missouri in August and the results are expected to be released in the coming weeks, before U.S. Attorney General Eric Holder leaves office.