Nike celebrates Black History Month by selling black sneakers. Surely the folks at Converse bang their Chuck Taylors against their foreheads for not coming up with this idea that the world has patiently waited 4.6 billion years for.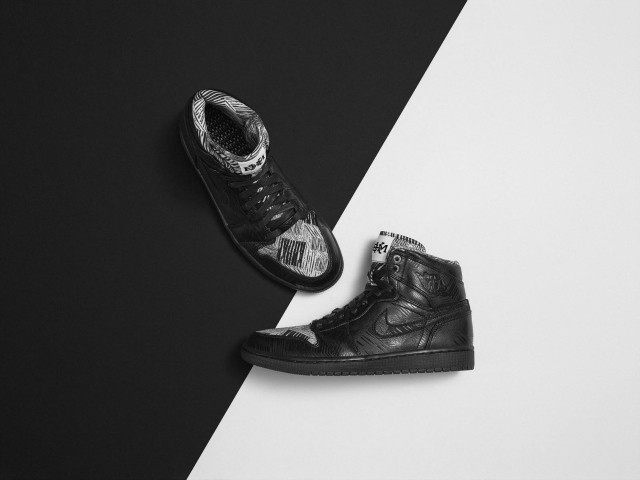 "Sport is an incredible platform to inspire and encourage positive social change," the unfortunately named Michael Jackson, Nike's vice president and general manager of Global Basketball, informs. "Our 2015 Black History Month Collection honors and celebrates the athletes and leaders who have influenced global culture and have paved the way for our next generation."
The "positive social change" Mr. Jackson speaks of means
doing well
by doing good. The Kobe 9 Elite BHMs go for $250. LeBron 12 BHMs sell for $220. And the Kyrie 1 BHMs, shoes by Kyrie Irving whose suggested retail price hints that Nike imagines his fans not as well-to-do as LeBron's or Kobe's, for a mere $130. Through some as yet unexplained oversight, Nike did not display the Jimmer Fredette BHMs in their
catalog
of new releases.
Lest anyone accuse Nike of a gauche money grab disguised as do-gooderism, the shoe company announces: "A portion of proceeds from the sale of the 2015 BHM Collection go to the Ever Higher Fund, which supports organizations that leverage the power of sport to maximize the potential of underserved youth." A larger portion, one guesses, goes to fund
this overserved senior citizen
.
That's not very FUBU, is it?