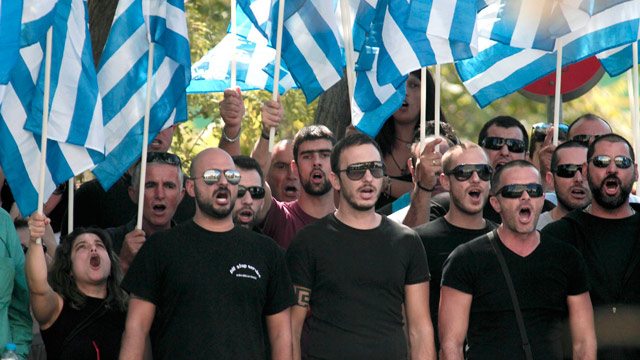 ATHENS, Greece –
Cheered by 150 supporters, three lawmakers from Greece's Nazi-inspired Golden Dawn party have appeared in court, charged with participating in a criminal organization.
All three were granted deferral of Monday's hearing until Dec. 7, to prepare their defense. They deny wrongdoing, arguing that the charges are politically motivated due to the extreme right-wing party's rising popularity.
In total, nine of Golden Dawn's 18 lawmakers face similar charges, including leader Nikos Michaloliakos and two lawmakers who have been remanded in prison pending trial. The charges followed the August murder of an anti-fascist musician, with which a party supporter has been charged.
Golden Dawn rose from the fringes to win 7 percent in 2012's elections. It is currently Greece's third most popular party, polling about 10 percent.
AFP