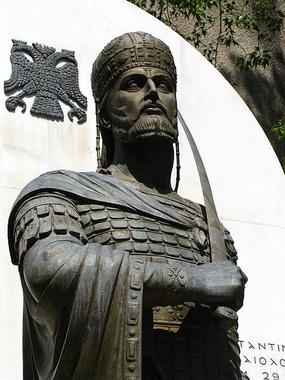 http://xaamerica.podomatic.com/entry/2013-04-14T04_03_04-07_00
-George and Ed discuss the plans for a mosque in Athens, using austerity attained tax-payer money. Why did atheist Communists and money hungry EU-democrats insist to the illegal immigrants that they would build it? Better yet, who has the most to gain from spitting on Greek history? President of Pakistani Community in Greece Javet Islam arrested by Interpol for heading a human trafficking ring!
-The Polytechneio generation, from Trotskyists to thieves. 60's radicals took over Greece and sunk it into horrific poverty and decay with their crackpot marxist theories and individualist greed.
-63% of Greece's prisoners aren't Greek, according to the minister of justice. But the establishment parties just dismiss the facts.
-The Left and the Right parties in the Hellenic parliament robbing the
people.Illegal
party funds concerning Syriza, New Democracy, PASOK, and KKE are being taken from Greece's public banks, totaling in the hundreds of millions of Euros. The Greek people are left with the bill, Golden Dawn the only party that is fighting back.
-Social nationalist ecology- Golden Dawners fight wild fires, save horses abandoned by Albanian smugglers, and are trying to combat genetically modified foods (Monsanto).
-Banker prescribed anger management: bang your pots and pans and vote for Syriza! But what's the philosophy they persecute? (Leftists and conservatives attack Skai TV)
(Music)
Intro: L'Effet C'est Moi- Templum Victorae
Intermission: Iron Youth- Respect, Defend, Create
More information on our website:
www.xaameriki.wordpress.com