Oktay Enimehmedov
, the man who shocked Bulgaria by pointing a
gas pistol
at the former leader of the country's ethnic Turkish party, has been endorsed to run for
MP
, it emerged on Monday.
Enimehmedov has been endorsed by an
initiative committee
formed by his own neighbors, according to local news agencies.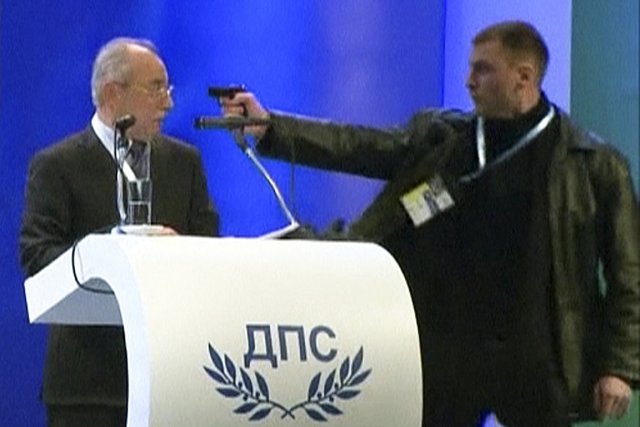 It is still unclear whether the "failed assassin" of former Movement for Rights and Freedoms leader
Ahmed Dogan
will be able to run for lawmaker, as the
initiative committee
would have to gather at least 5 000 signatures in his support by 5 pm on Monday.
Enimehmedov would be freed from custody if he becomes a candidate in the upcoming snap
elections
.
On January 19, police in Bulgaria detained 25-year-old
Oktay Enimehmedov
after he pointed a gun at
Ahmed Dogan
, leader of the opposition ethnic Turkish party Movement for Rights and Freedoms (DPS) as he was delivering a speech at the party conference in the capital Sofia. No shots were fired.
Enimehmedov was lynched by DPS delegates after the attack.
Enimehmedov stated that he did not actually want to kill Dogan, but to scare him. The gun was established to have been a
gas pistol
, which cannot be deemed a murder weapon.
Enimehmedov was charged with grave hooliganism and death threat.
The center-right government of former PM Boyko Borisov resigned amid massive anti-poverty protests in February, prompting Plevneliev to adjourn the Parliament, appoint a caretaker Cabinet and schedule snap
elections
for May 12.