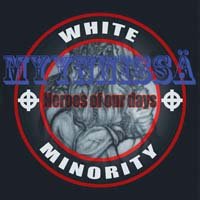 Latinos, the largest minority group in Northern Virginia, are attending increasingly segregated schools, according to a report released Tuesday that examines enrollment patterns across the state during the past two decades.
Nearly four out of five Latino students were enrolled in predominantly minority schools in 2010, according to the
Civil Rights Project
, based at the University of California at Los Angeles. About 7 percent of those students went to "intensely segregated minority schools" — ones where less than 10 percent of students were white and a large majority of students lived in poverty.
The analysis of federal data is the first in a series of 12 reports examining school segregation in Northeastern and Mid-Atlantic states more than a half-century after the
Brown v. Board of Education
Supreme Court decision made school segregation illegal.
The report maintains that "separate remains extremely unequal," citing research that indicates more-segregated schools are disproportionately poor and have fewer experienced teachers, inferior facilities and less-challenging curricula. Such schools also tend to lack a successful culture, one that would include students encouraging each other to work hard and go to college, according to the report.
"When we look at school enrollment today, it's no longer a black-and-white story. It's a very multiracial one," said Genevieve Siegel-Hawley, a professor at Virginia Commonwealth University and the lead author of the report. "But alongside that growing diversity, there are also persistent patterns of segregation."
Virginia got off to a slow start integrating schools because of "massive resistance" policies that shut down schools attempting to follow the Supreme Court's 1954 directive and created scholarships that enabled white students to
attend private schools
.
Fifty-four years after Stratford Junior High School in Arlington County, now H-B Woodlawn,
became the first school in the state to integrate
, the diversity of schools in Northern Virginia has exploded, driven by a surge of immigration, predominantly from Latin America and Asia.
Northern Virginia's "multiracial schools" — schools with three or more racial groups each constituting at least 10 percent of the enrollment — more than doubled from 1989 to 2010, rising from 28 percent to 60 percent of the region's schools. By that measure, the region is more diverse than many parts of the country and the rest of the state.
Still, the report highlights areas where racial groups are becoming more isolated. It identifies three school districts that since 1989 have moved from "diverse" status, with nonwhite enrollments between 20 percent and 60 percent, to predominantly nonwhite by 2010. Those are Prince William County, where white enrollment dropped from 74 percent to 36 percent; Manassas, where it went from 78 percent to 28 percent; and Manassas Park, where it went from 79 percent to 31 percent.
Two decades ago, the report says, almost no black or Latino students attended racially isolated public schools in Northern Virginia. But by 2010, as immigration surged, 7 percent of Latino students and 5 percent of African Americans were in schools where less than 10 percent of students were white and where poverty rates were high.
Siegel-Hawley said that schools serving overwhelmingly poor or minority students tend to be more "stressed environments" where there are higher levels of disciplinary actions, more teacher turnover and a decline in the quality of enrichment and instruction.
Statewide, the portion of black students who attend such schools grew from 12 percent to 16 percent, and the share of Latinos attending them doubled from 3 percent to 6 percent between 1999 and 2010. In the Richmond area, the study found, more than one in three black students went to an intensely segregated minority school.
A related study looking at
national trends in school diversity
showed much more pervasive segregation patterns: 15 percent of black students and 14 percent of Latino students attend "apartheid schools," where white students make up no more than 1 percent of the enrollment, the report says.