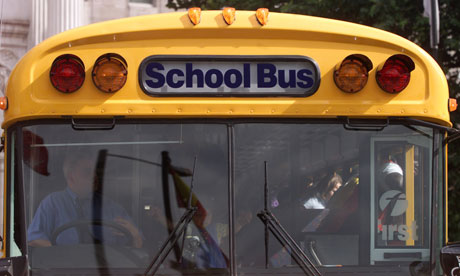 'Most parents prefer their children to attend schools relatively close to home.' Photograph: Martin Argles for the Guardian

London headteacher David Levin is absolutely right to identify racial, ethnic and class segregation as a problem the British education system ought to address. But his recent comments in favour of American-style "bussing" of poor children are far too blithe. Bussing has a problematic history, and though most American school districts have abandoned the practice, those that have stuck with it offer some important lessons as we think through how to best ensure that more children – white and non-white; poor and affluent – can enjoy the benefits of attending culturally diverse schools.

Here in the US, we've struggled with school segregation since the founding of the republic. National exams show the maths and reading scores of black children increased most rapidly during the decades after the civil rights movement, the 1970s and 1980s, when courts required previously all-white schools to enroll black students. But that trend prompted a backlash as vociferous as any in American political history. White parents resisted integration – sometimes resorting to outright violence targeting buses of black children, but more typically simply enrolling their own kids in private schools or moving to far-flung, lilywhite suburbs. Meanwhile, many minority parents resented that their children were being asked to bear the brunt of desegregation, taking long bus rides to schools where few teachers or administrators were familiar with non-white neighbourhoods and cultures.

Continue reading...