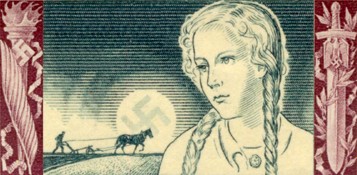 It was in the Fall of my sixth year in a little country schoolhouse
That I first saw her.
She had long, beautiful tresses tied back with a ribbon,
And hanging far down her back,
A dress of the times with a pinafore;
And I was enchanted.
Or was it just a dream?

Time passed and in another place I saw her again.
Graceful and charming; sometimes demure, sometimes a flirt.
I knew she would have to be mine.
In my daydreams I was a knight who rescued her from evil knaves,
And won her heart forevermore.
Or was it just a dream?
More time passed and in another place, another school,
I met her still again.
I remember one Yule when we students drew names in order to
exchange gifts.
Oh, the tricks I used to guarantee that her name would be mine.
Or was it just a dream?

Again, time passed, another place and a box social.
You must remember box socials?
The girls bring a box lunch for two and the boys bid for the box of the girl
With whom they want to share both time and food.
I saw her there and though it bankrupted me it was worth it all;
For the company was exquisite.
Or was it just a dream?
High school, senior year, she was the head baton twirler with the marching band.
Bewitching, coquettish, vivacious, changeable, seductive,
There are no words for such an alluring creature.
Radiant with each of life's new experiences, and eager for any challenge.
She was pure essence of youth and beauty.

I had not the courage to ask her for a date,
But my captivated senses overcame my fears.
Wonder of wonders, she said, "Yes," and e'er the night was over
I held her hand in mine.
I remember the first time I held her in my arms, the first kiss, and more;
But that is no one's business but mine.
I remember our wedding day;
And I remember the day I lost her.
Or was it just a dream?

Time passes and I met a pretty girl. But her speech was profane and vulgar.
She found my chivalry quaint and funny.
A walk in the rain, holding hands, tender courtship,
Were concepts strange to her.
Making a show at the "in" places, disco bars,
And casual ideas of once intimate things
Were foreign to my soul, but not to hers.

At the disco I saw no polka, no waltz, no country swing,
Just sexual gyrations like some alien primitive mating ritual.

Drums pounded, lights flashed,
Strange bodies packed together vibrating like a glob of over-stimulated amoebae,
It was a scene from hell.
Or was it just a nightmare?

Years passed and everywhere I went I saw the fair ladies of my kith and kin
With dark and dusky men of other races.
Movies, bookstores of filth, and magazines,
depicted the once demure ladies of my Folk in acts so vile and depraved
They cannot be described.
Or was it just a nightmare?

Lady from the past with a tender heart,
Soft hands and gentle fingers,
I do my best to forget;
But still your memory lingers.
Or was it just a dream?