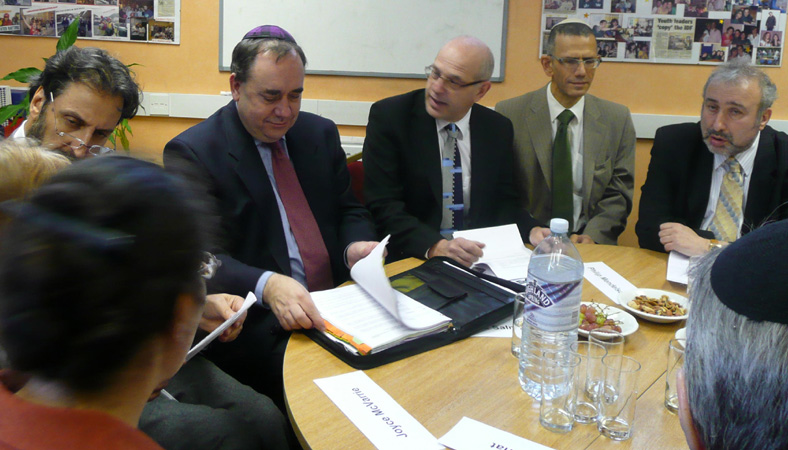 (Reuters) - Scotland will hold a vote in 2014 on independence in what could result in the eventual breakup of Britain, a British government minister said on Tuesday.

The announcement ended months of stalemate between the Westminster government in London and the Scottish devolved administration in Edinburgh.

"What will happen is that Westminster will devolve the power to the Scottish Parliament to hold a single-question referendum on whether Scotland should be in or out of the United Kingdom," Scotland Office minister David Mundell told Sky News.

"We anticipate that happening in autumn 2014."

Mundell's comments suggested both sides had compromised over the timing and format of the referendum.

"There's a meeting on Monday," a government source said when asked about the reported agreement, adding there was no guarantee a deal would be reached.

British Prime Minister David Cameron, who wants to keep Britain intact, had backed holding a vote as soon as possible on whether to end Scotland's 300-year-old union with England, with a simple "yes" or "no" single question.

Alex Salmond, leader of Scotland's nationalist government, had sought a third option to be included in the vote, allowing additional powers to be passed to the Scottish parliament.

However, he had also pushed for a delay until 2014, the 700th anniversary of the Battle of Bannockburn, a famous Scottish victory over the English, giving his independence campaign more time to persuade voters to support the split.

Polls suggest between 30 and 40 percent of Scots currently support independence.

The Scottish government said "substantial progress" towards an agreement had been made and a final deal was almost ready.

"We are however on track for the full agreement to be presented to the First Minister (Salmond) and the Prime Minister over the next few days," a spokesman said.

Under the devolved system of government, the Scottish parliament has control over health, education and prisons.

It also the power to pass laws on a range of subjects and to raise or lower the basic rate of income tax by up to 3 pence in the pound, while Scotland also has its own legal system.

Cameron argues that Scots, and Britain as a whole, would be worse off if they voted for independence, as the bulk of Scotland's funding comes from a 30 billion pound ($48 billion) grant from the UK government.

However, Salmond has said an independent Scotland would be entitled to the lion's share of North Sea oil revenues.

A Scottish vote for independence would undermine the foundations of modern Britain which comprises England, Scotland and Wales. Northern Ireland and Britain make up the United Kingdom.